We recognize that all of our patients are unique and deserve to receive dental care that reflects their individual needs. Our experienced and talented dental team is committed to working with you and your family to create a comfortable, stress-free, and rewarding dental experience every time you visit our practice.
We are pleased to welcome you and your family, and we look forward to working with you.
Michelle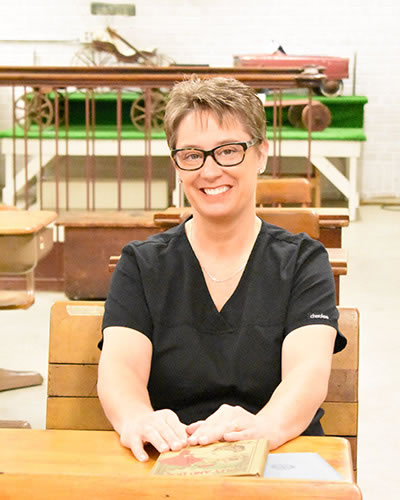 Registered Dental Hygienist
Michelle loves being our Registered Dental Hygienist. She has worked alongside Dr. Degner since 1998. As a long term member of our team, patients can be assured of friendly, comprehensive treatment with emphasis on patient concerns as well as patient education. Michelle's calm and relaxed demeanor helps even the most anxious patients feel comfortable.
Michelle has two grown daughters who work as an Agriculture Teacher and Massage Therapist. She enjoys Mexican food, camping with her husband, and relaxing at the beach.
Shannon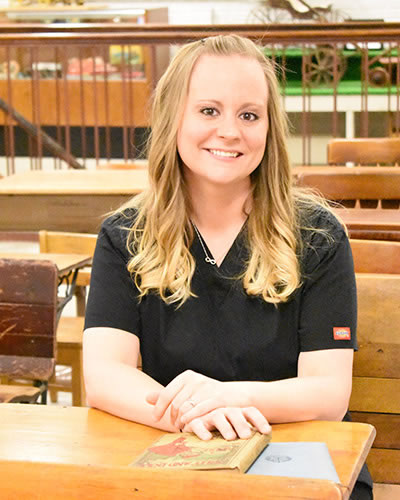 Dental Assistant
Shannon works with our patients, helping them understand the importance of maintaining good oral health. As a dental assistant, she works alongside Dr. Degner to help with our patients' dental procedures. Shannon's favorite aspect of her job, aside from our patients of course, is designing crowns. She has been a member of our team since 2008, and our patients love her warm, outgoing personality.
Shannon was born and raised in the Chicago area and has lived in Belvidere for over ten years. When not in the office, she enjoys spending time with her husband and two children. Most of her off time is spent cheering her son on during Friday night football or exploring nature with her geology inspired daughter. She also loves to drive her husband crazy with her many D.I.Y. projects.
Stephanie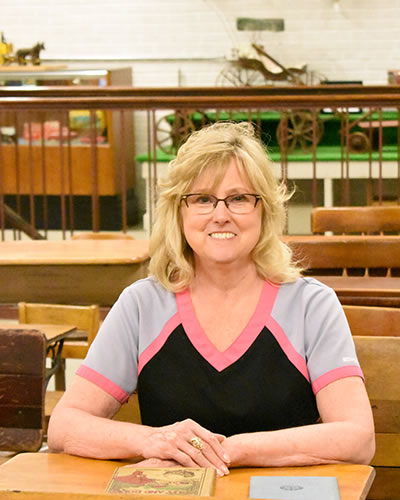 Office Coordinator
Stephanie joined our team in 2012. She shares our team's enthusiasm for coming to the office each day to care for our patients. As our office coordinator, Stephanie makes financial and insurance arrangements, schedules appointments, and handles all administrative aspects of our practice. She has a wonderful, caring, and fun personality, and is always excited about helping our patients during office visits.
Stephanie has two children, five grandchildren, and a very large St. Bernard with whom she is very involved. She is active in her church and has been on the Church Council and various committees. Stephanie enjoys traveling, boating, and being outside in general.
Linda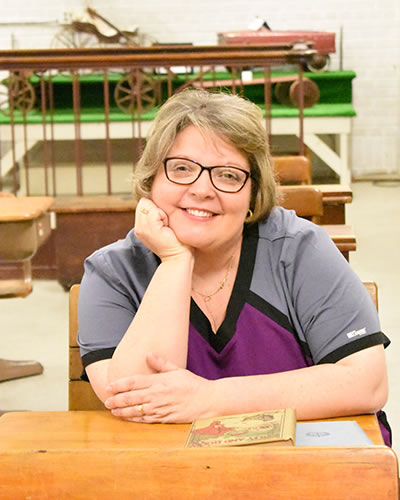 Receptionist
Linda is one of the first smiles you'll see when you come to our practice. She has been a part of our team since 2015. Linda enjoys greeting our patients, as well as getting to know their families as she assists with appointment scheduling and financial coordination. Our patients enjoy her friendly and caring personality.
Outside of the office Linda and her husband enjoy spending time with their two children and their families. They have four grandchildren that help keep them busy with all of the activities they enjoy being a part of. Linda also enjoys working in her yard, visiting Antique and Vintage shops, and crafting.